Beyond the Clinic
Defining opportunities for technology in the clinical trial landscape.
Challenge:
The current clinical trial system is not working for patients, sites, or sponsors. Patients who might benefit from clinical trials often are never offered them as an option, and those who do enroll face a great deal of burden to participate. Add to this that as treatments become more personalized, it is difficult for sites to find and enroll patients who meet trial eligibility criteria.
Solution:
We worked with the innovation team within a global pharmaceutical company to identify opportunities to incorporate technologies that could lower patient and site burden to participation in clinical trials. Ultimately, our recommendations focused not on how technology could replace in-person visits, but rather how it could support vital in-person provider-patient interactions and reduce burden between trial visits.
Our client is using this research to inform internal process changes, initiatives, and partnerships to make their trials more patient-centric.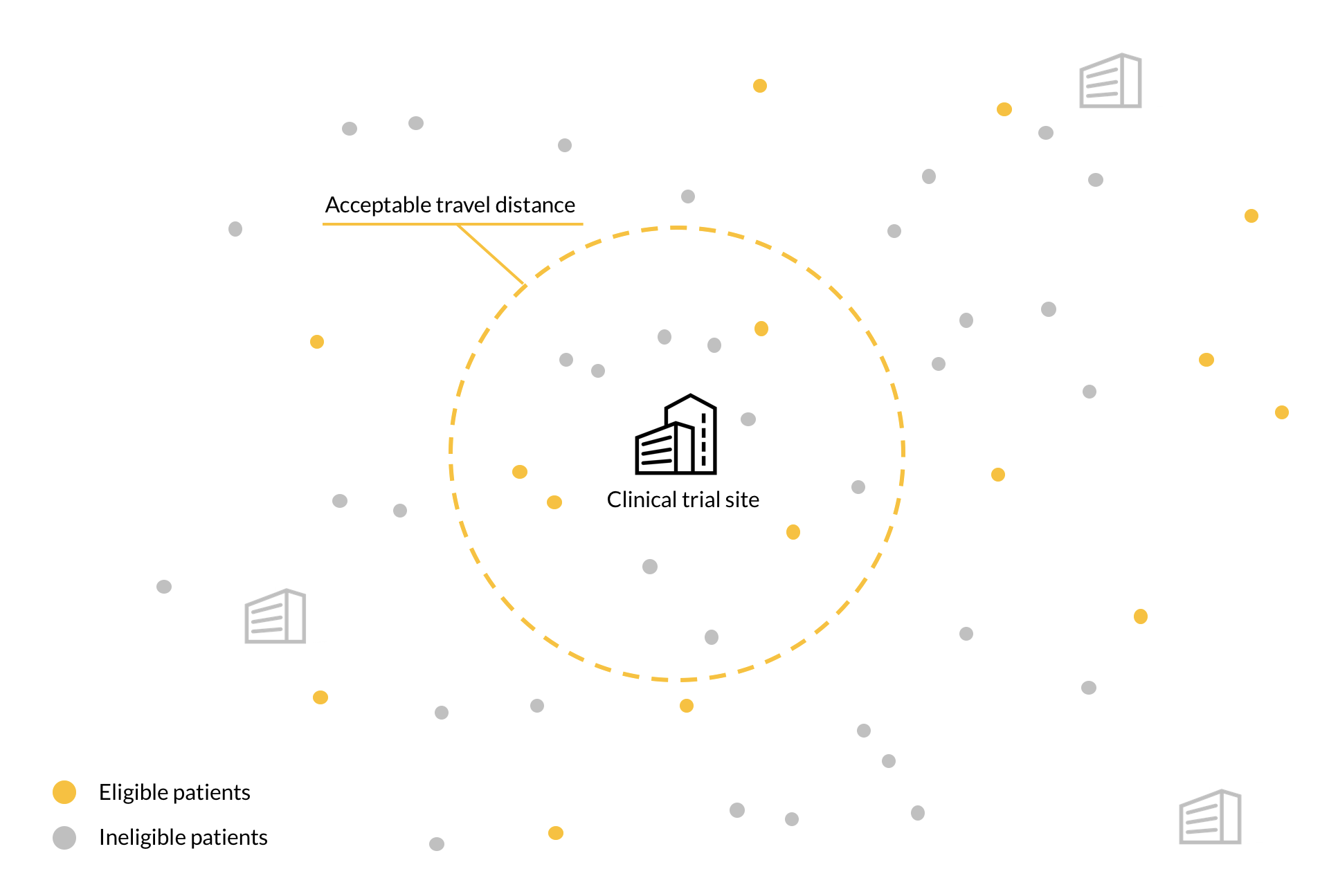 Client
Global biopharmaceutical company
Role
Primary role: Research and strategy
Secondary role: Interview moderation & presentation design
Project team 
Behavior change analyst, behavior change designer, visual designer, researcher
Research skills used
Literature review

Barrier identification

Interview moderation

Research synthesis
Design skills used
Workshop facilitation

Diagrams/visual communication

Presentation design