Delve Identity
Approachable branding for evidence-based design.
Delve is a fictitious design research firm that uses cognitive science and behavioral economics research to deliver evidence-based design solutions.
I chose to create a brand for delve in order to explore how to communicate the value of science and design to people who aren't familiar with the value of each field.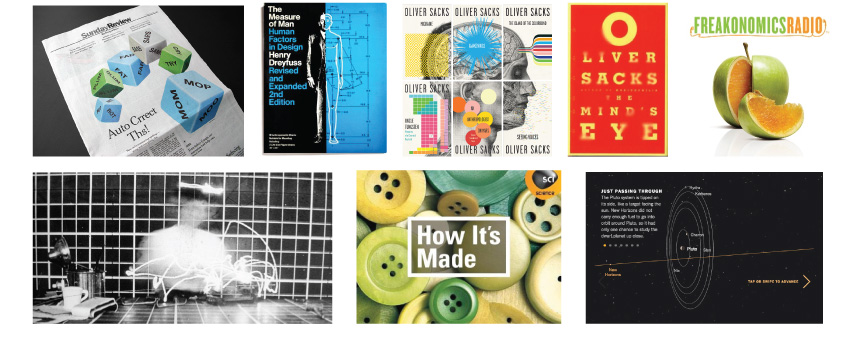 Visual reference
I referenced popular science branding and information visualizations to inform delve's identity.
These are a few of the many strong examples of how to communicate science and complex concepts to the public in an approachable way. I knew I wanted delve to have a similar feel.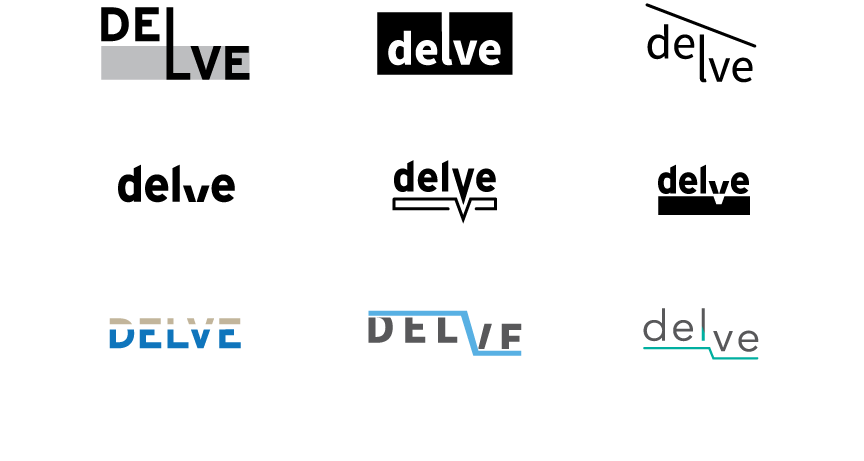 Logo experimentation
Delve's logo is professional and approachable, like the firm itself.
The logo is a visual representation of the firm's commitment to going below the surface. Its bright color and lowercase letters show that research doesn't have to be boring or intimidating.
Poster options
Delve is able to solve a wide range of problems due to a deep understanding of human behavior.
These poster thumbnails represent several options I explored for delve's advertising before I settled on a question and answer theme. Delve highlights their expertise by asking questions that imply answers, piquing the viewer's curiosity.