Designing effective engagement for a workplace resilience platform
Client: Employee resilience platform | Role: Intervention design, UX design | Year: 2018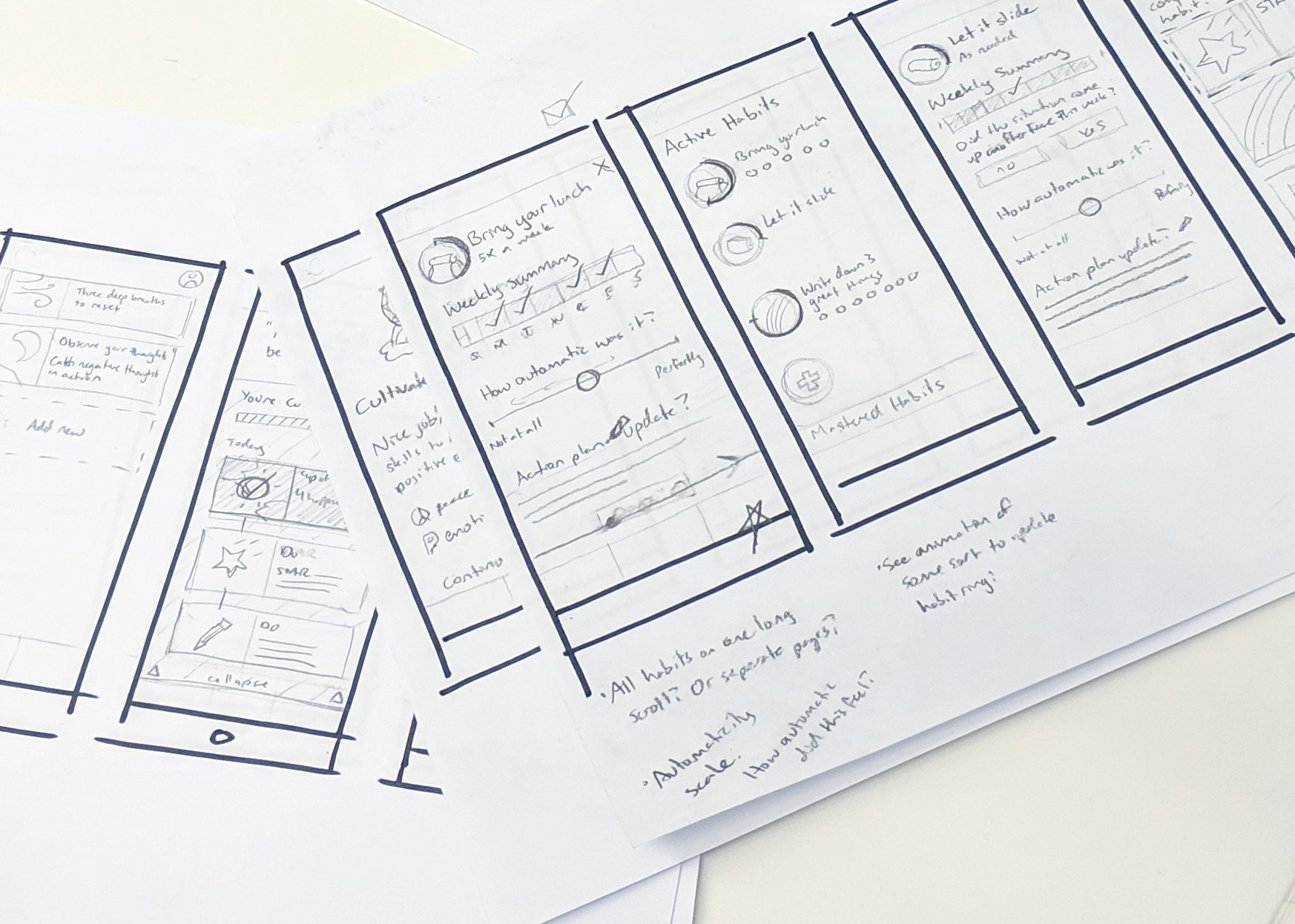 Project Abstract
The challenge: Our client asked us to help improve engagement with their workplace resilience platform. Members were reading content, but few were putting resilience-building activities into practice. We evaluated the platform and found that its structure provided little support for helping members turn these skills into habits.
The solution: We designed a new model of engagement that puts practice in the center and supports habit formation. Our strategy includes increased personalization, improved progress feedback, and a greater connection between digital and real-world activities. We also recommended what to measure to identify what type of engagement with what activities is most strongly associated with improved resilience.
Outcomes: Our client is implementing our engagement strategy.
Project Approach
Timeline: 12 weeks
Project Team: SVP Behavior Change, behavior change designer, content strategist, user researcher
Project contribution: I worked with the SVP of behavior change to conduct a behavior change heuristic analysis of the current platform and develop recommendations. The full project team collaborated on integrating content, usability, and behavior change recommendations to develop preliminary concepts for the platform redesign. I led creation of medium-fidelity wireframes and refined user flows that illustrated the new engagement strategy and recommendations, and co-wrote the final engagement strategy report.
Key deliverables: Heuristic analysis of current platform, wireframes of new user flows, engagement strategy report