Designing and measuring engagement in digital behavior change interventions
Client: Mad*Pow Health Experience Design Conference | Role: Workshop design and facilitation | Year: 2019
Abstract
Workshop co-authored with Dustin DiTommaso, SVP Behavior Change Design, Mad*Pow.
Designers often consider engagement to be an outcome in and of itself. We track measures like page views, clicks, and time spent on a page. Though important, these measures do not capture information about what is happening off of the screen.
Dustin and I created this workshop for the 2019 Health Experience Design Conference to highlight the importance of mapping digital interactions to real-world outcomes when creating digital behavior change interventions.
Workshop details
The full workshop isn't publicly available, but here are a few sample slides and worksheets to give you a sense of the structure and content.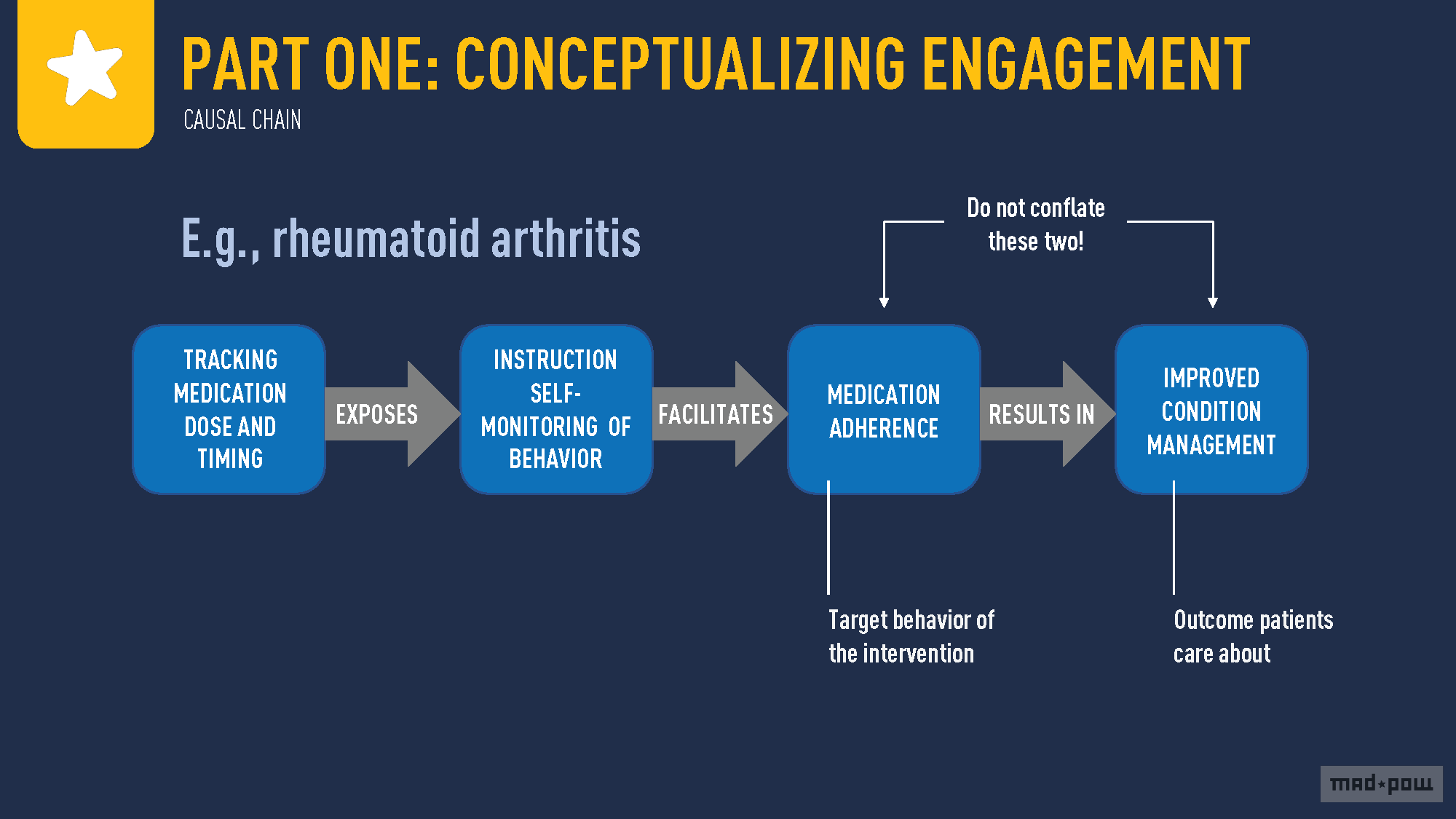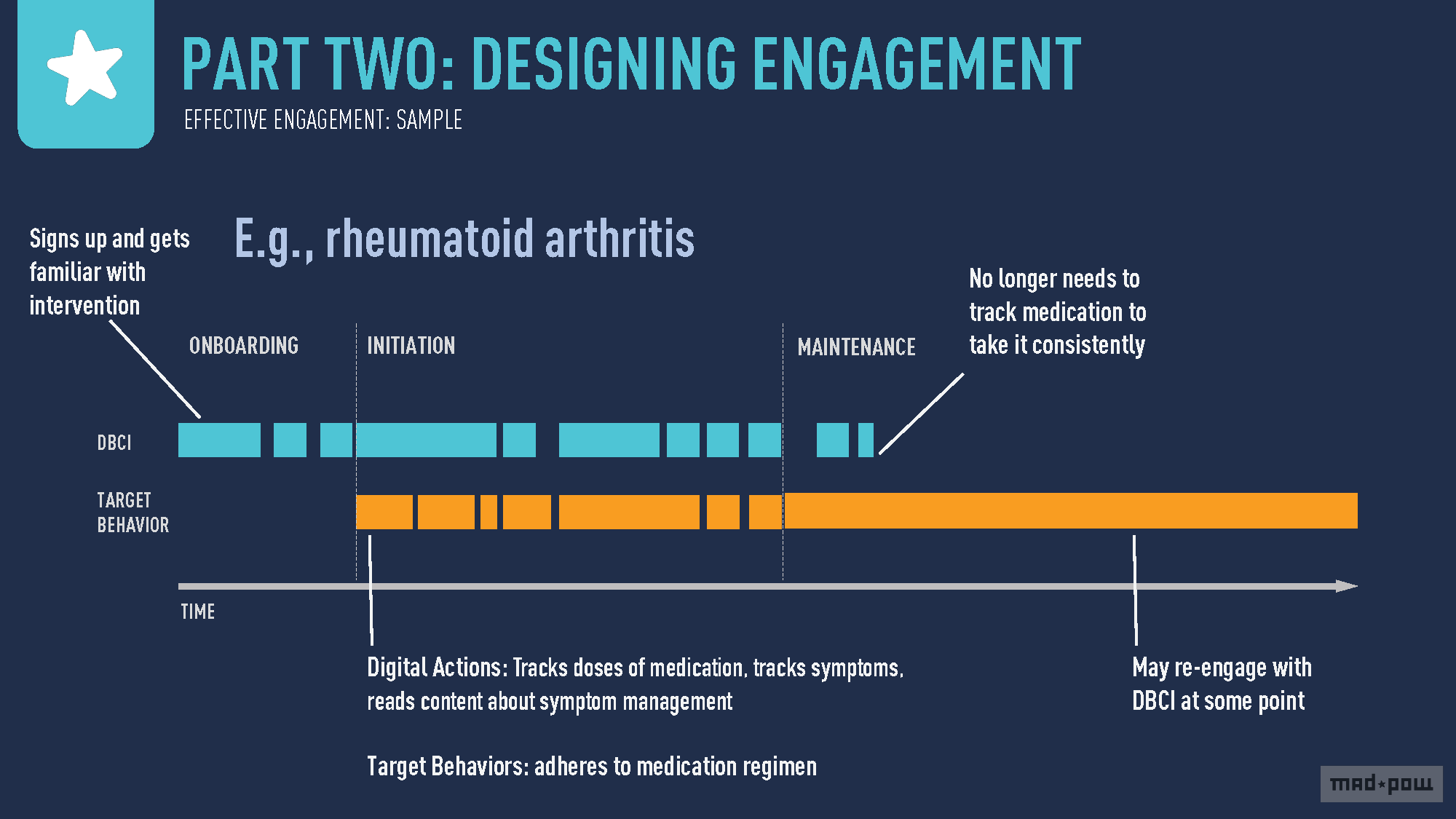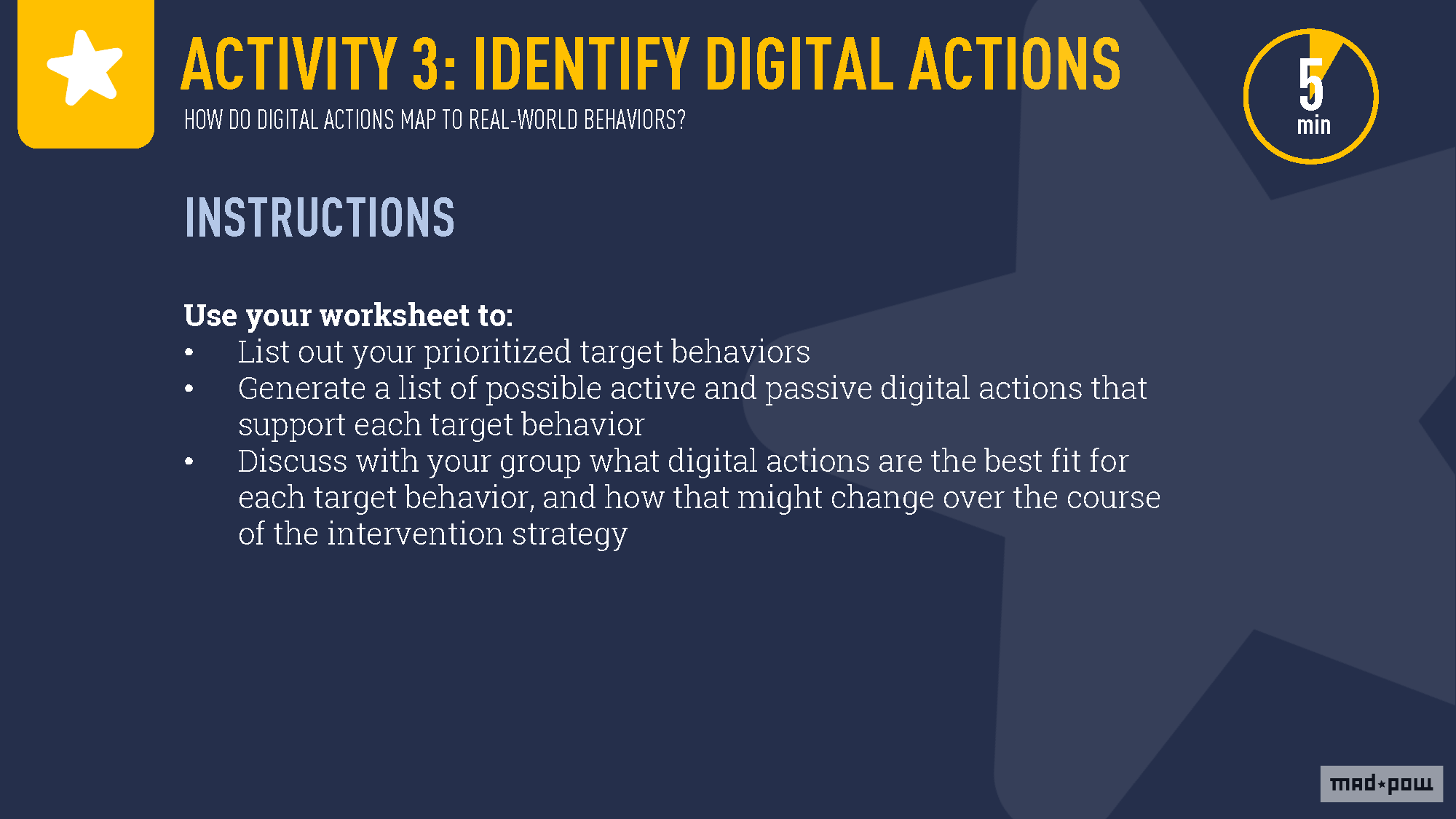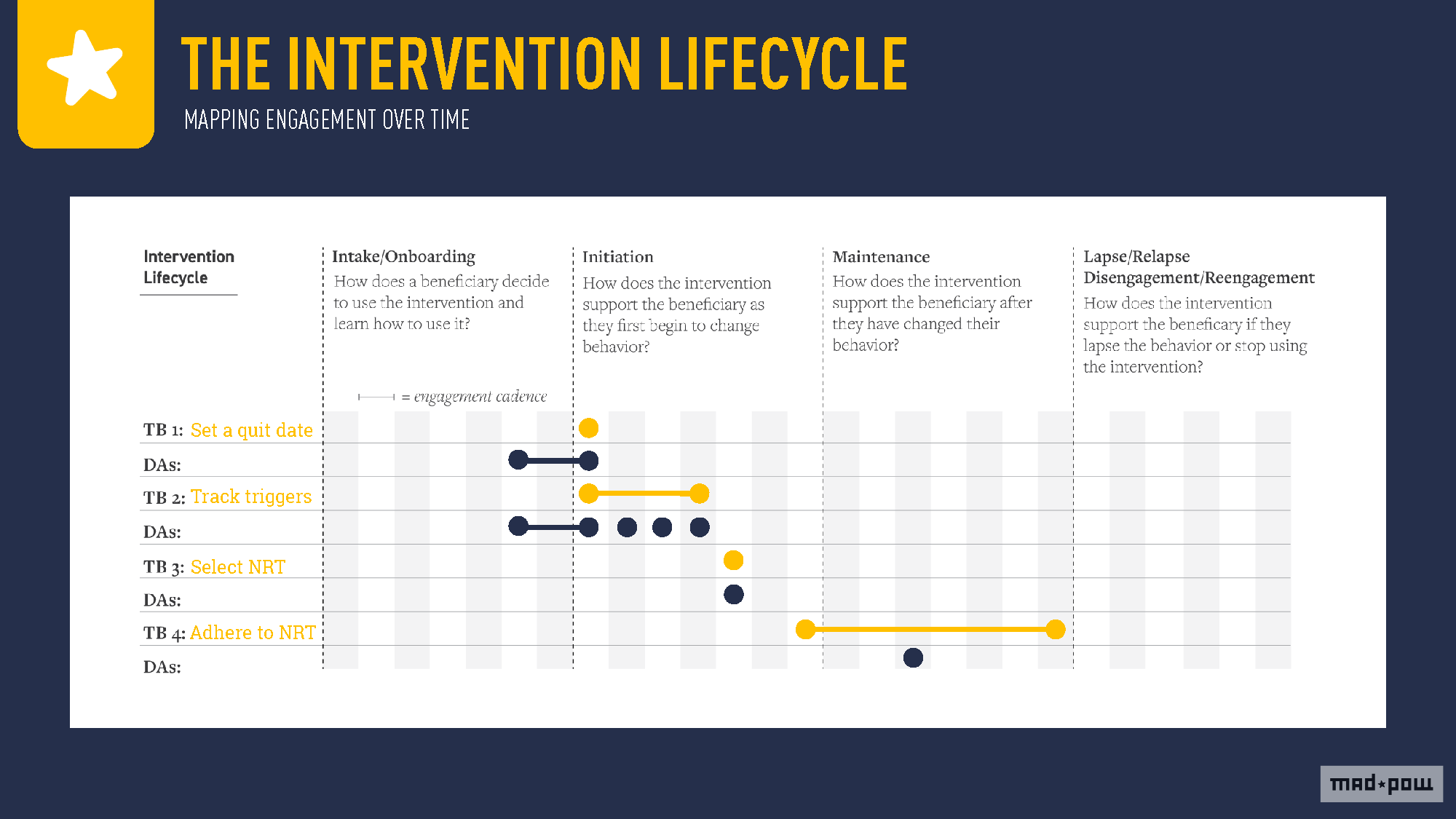 Workshop activity worksheets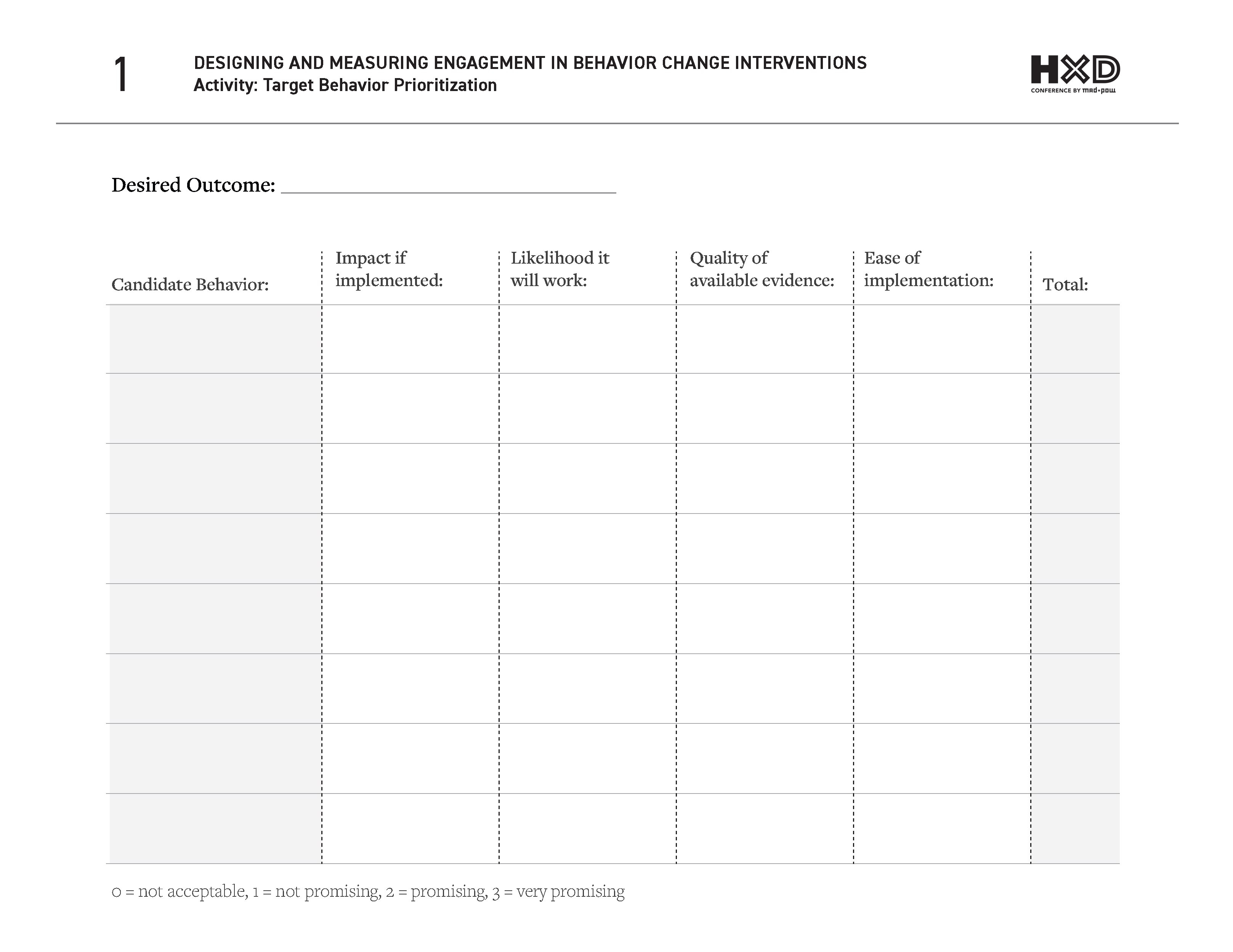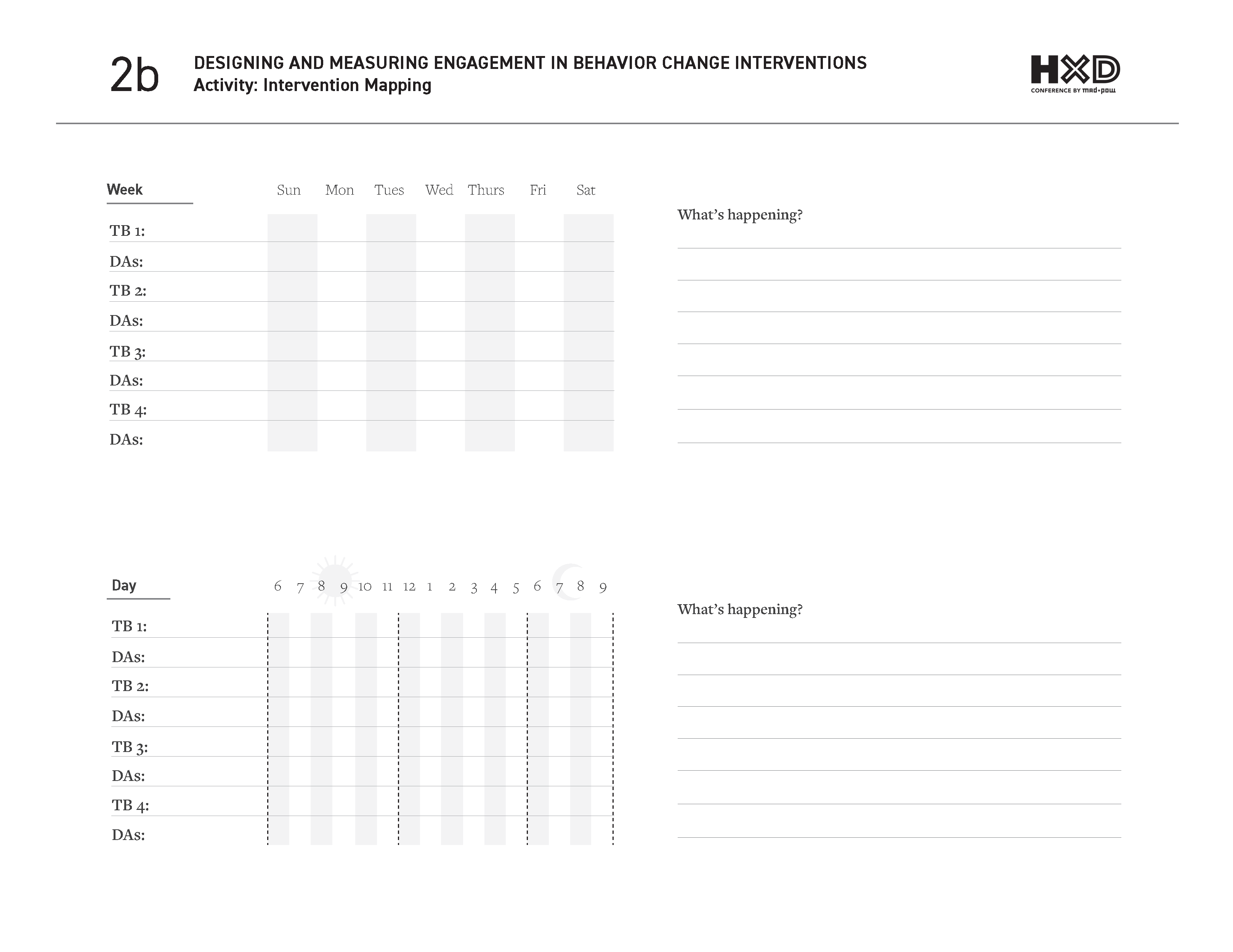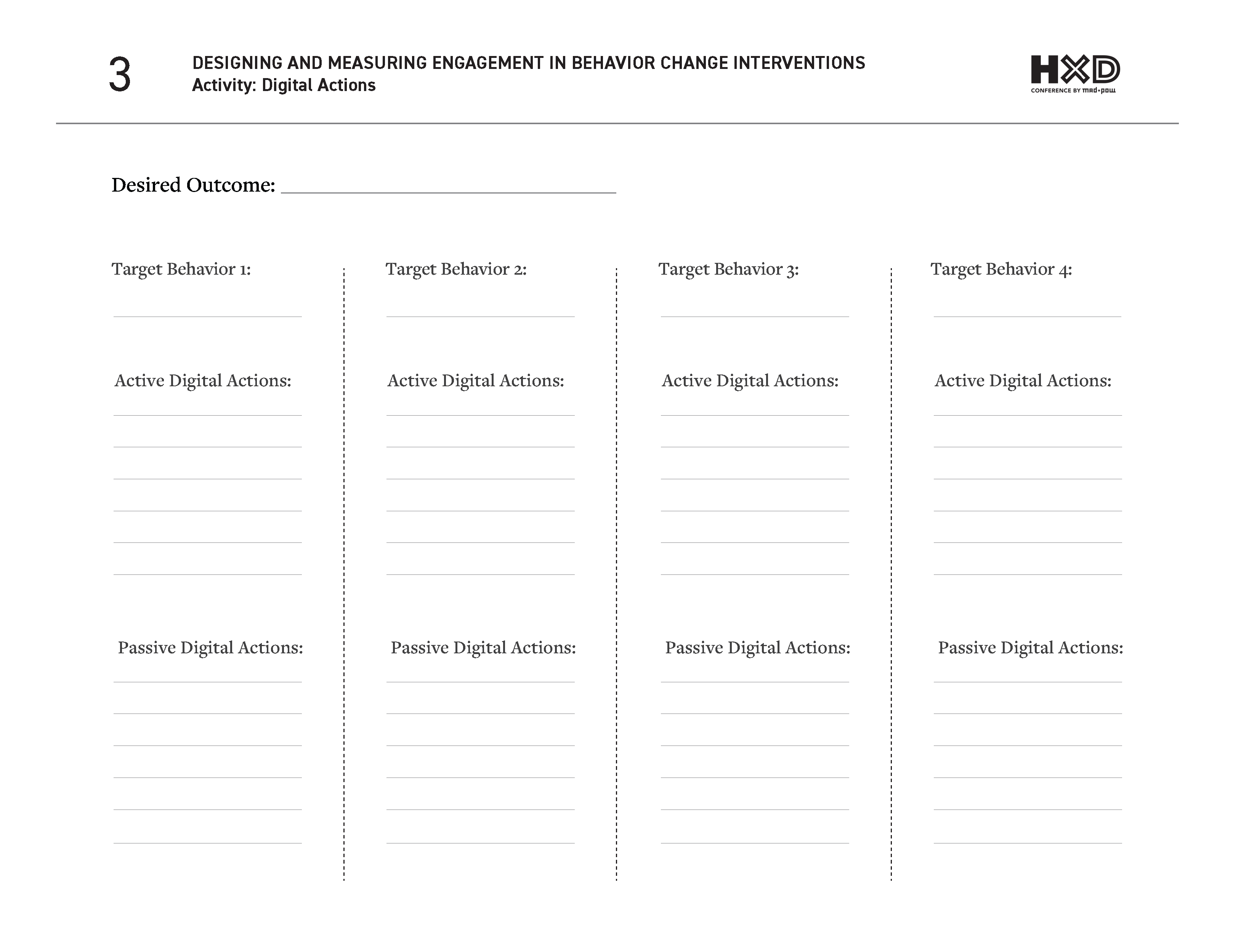 Workshop description
Engagement is a prerequisite to any successful behavior change intervention, but engagement alone doesn't guarantee a beneficial outcome. If we want to improve outcomes by improving engagement, we need a clear understanding of what characterizes meaningful engagement, how to design for it, and how to measure it. Despite designers' every effort to convince, entice, seduce, trigger, or hook users into interacting with digital technologies, engagement with digital interventions is typically low. In this half-day workshop, we'll cover relevant theories and empirical findings from the engagement literature, introduce a multi-disciplinary model of engagement, and end by taking a deep dive into features and techniques for promoting effective engagement in practice.
Learning Objectives:
In this workshop, participants will:
Develop an understanding of the behavioral and experiential components that make up engagement.

Learn what design features and behavior change techniques are most conducive to engagement and how to apply these to your interventions.




Explore how to best tailor content, features, interactions & behavior change techniques to fit individual users and their specific needs and contexts.

Assess different methods for how to measure engagement.

Think critically about simply promoting engagement for engagement's sake and instead considering how to establish "effective engagement" or just enough engagement with your intervention or service to achieve desired outcomes.