From intervention to interaction: Applying behavior change techniques to the design of digital health
Client: Mad*Pow Health Experience Design Conference | Role: Workshop design and facilitation | Year: 2021
Abstract
Workshop co-authored with Dustin DiTommaso, SVP Behavior Change Design, Mad*Pow.
Behavior change techniques (BCTs) are well documented and well researched, but there are relatively few resources for how to translate evidence-based behavior change strategies into granular digital design components and interactions. We developed this workshop to help scientists and designers bridge this gap between evidence and interaction.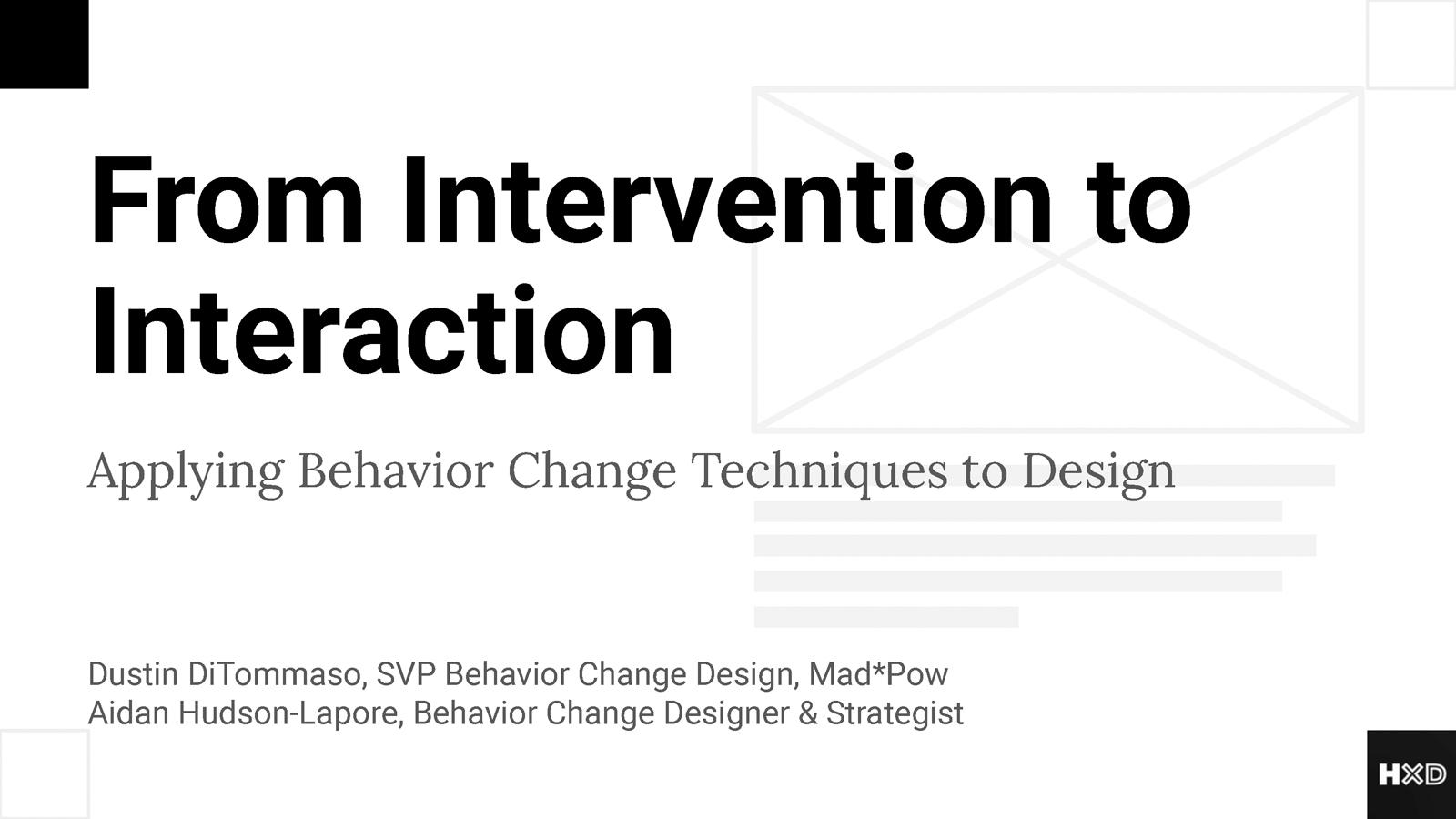 Presentation excerpts
Dustin and I are currently presenting this workshop at conferences, and we hope to see you at one soon! In the meantime, here are a few slides to pique your interest.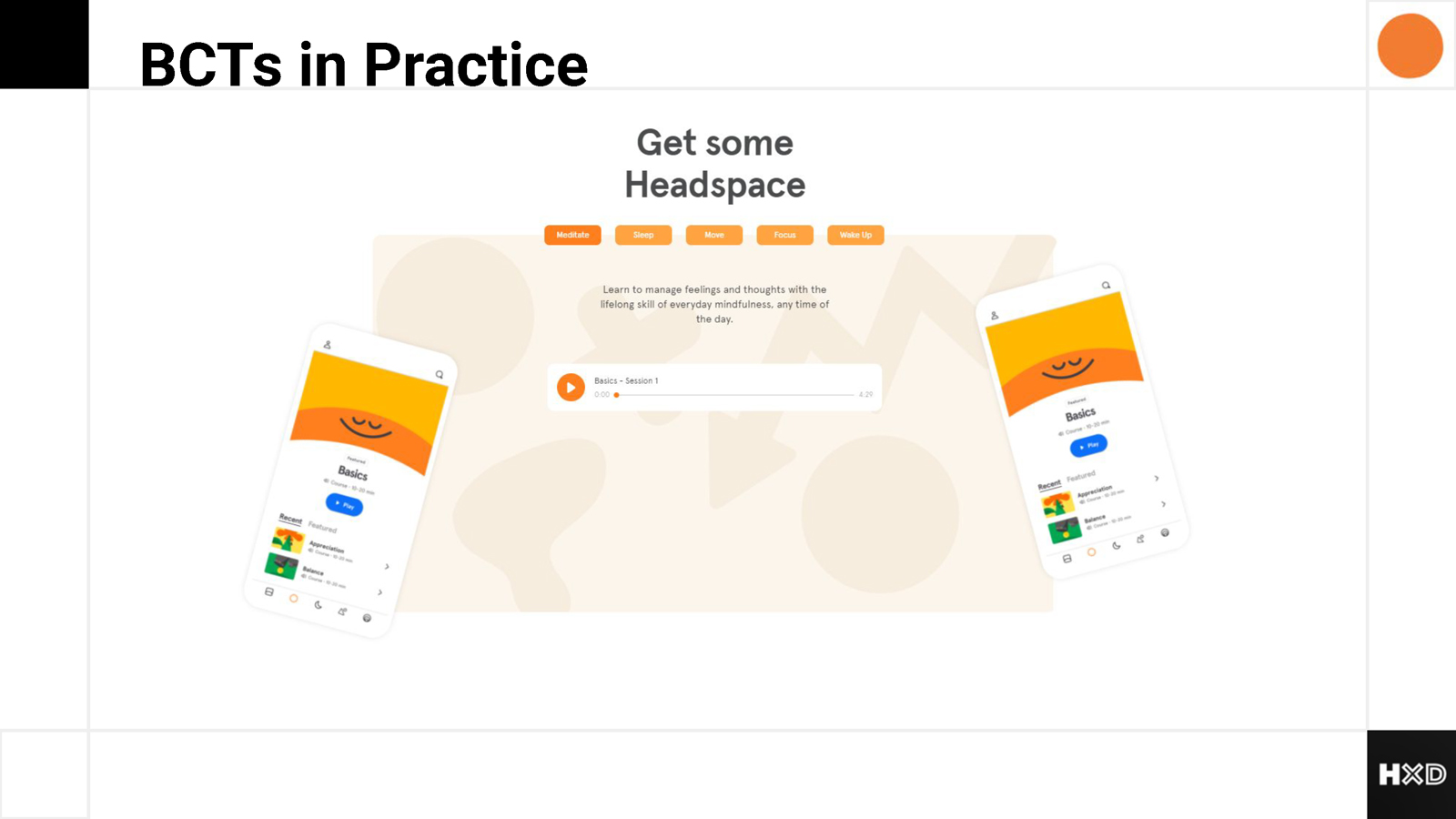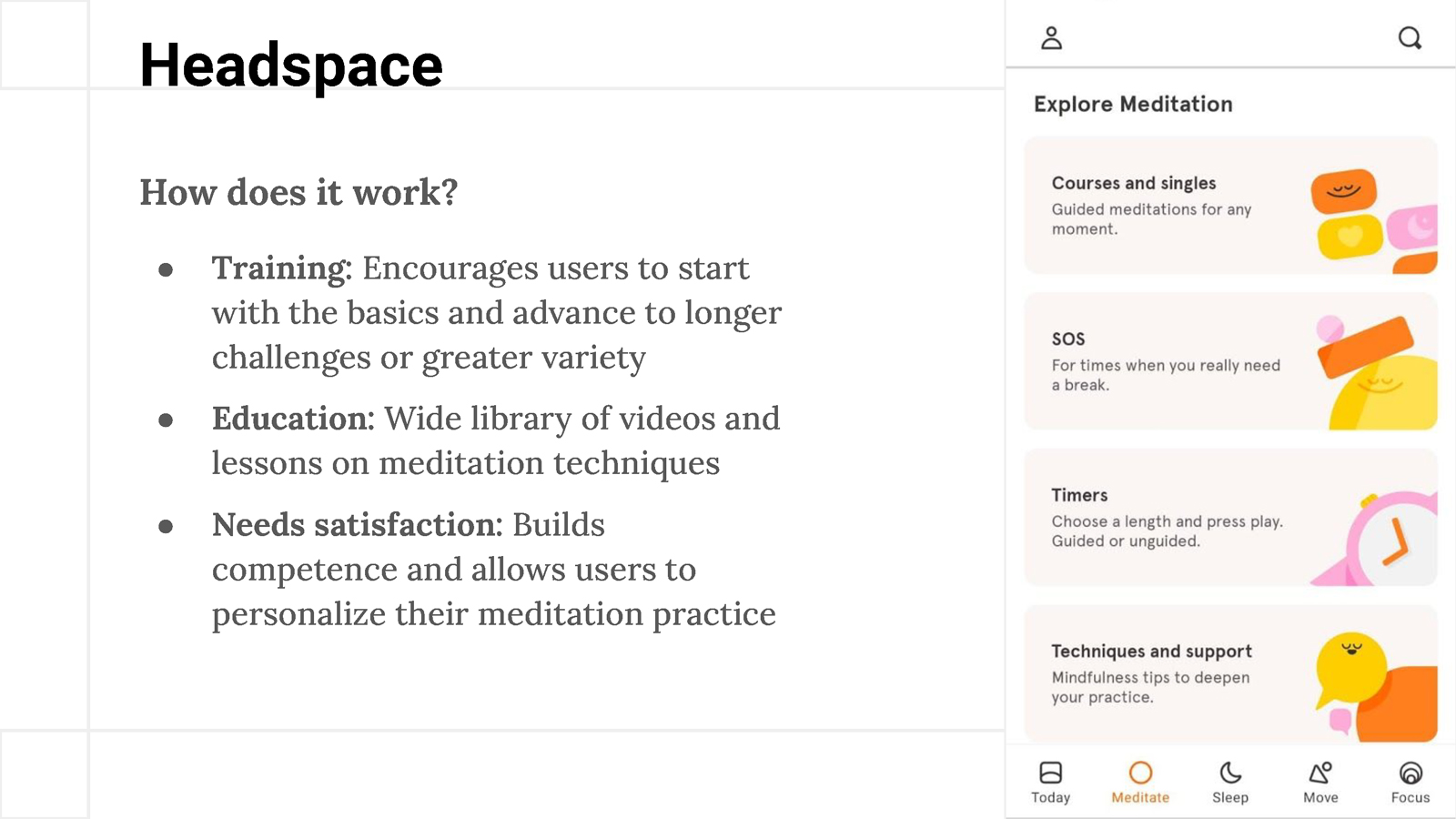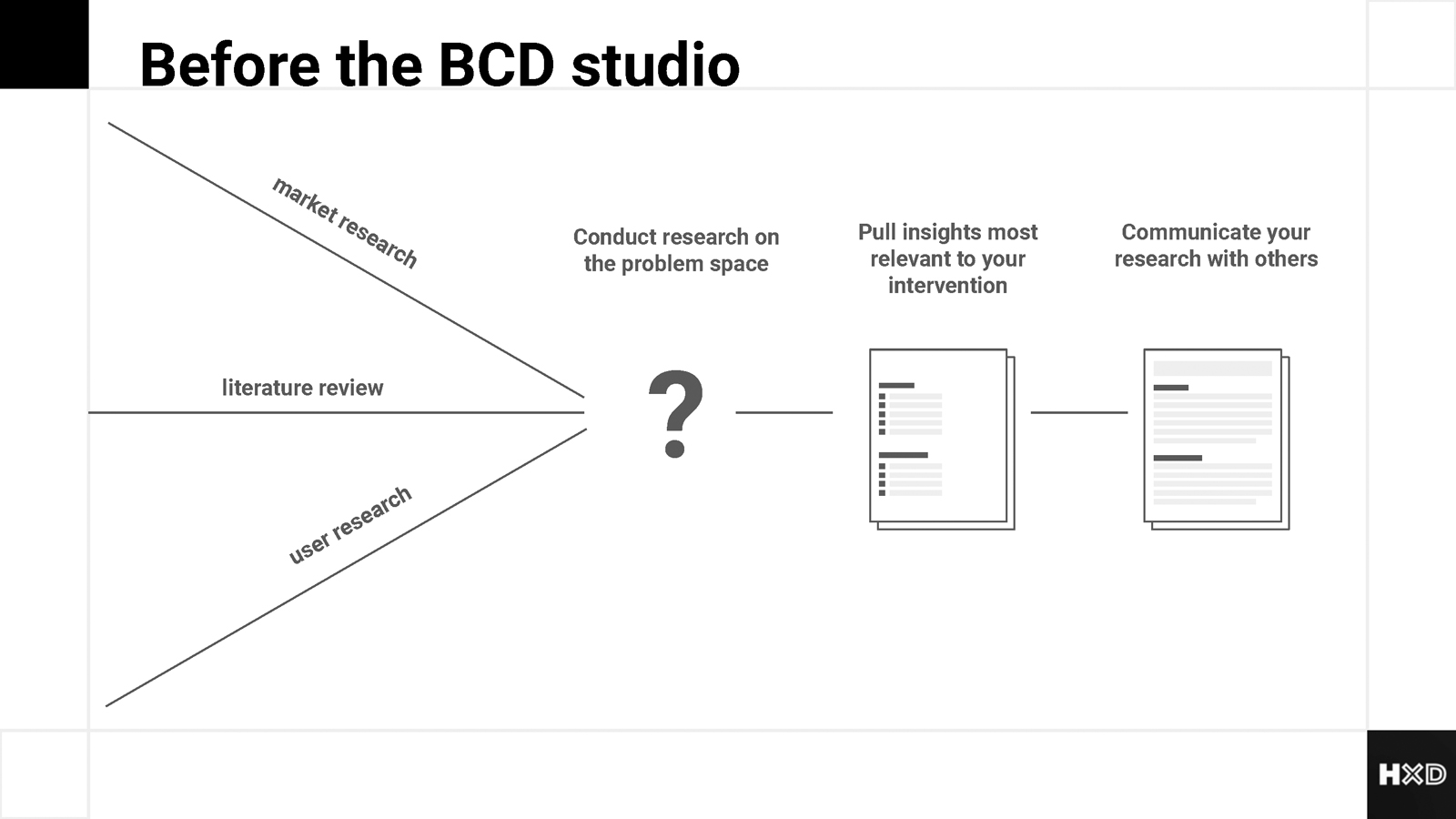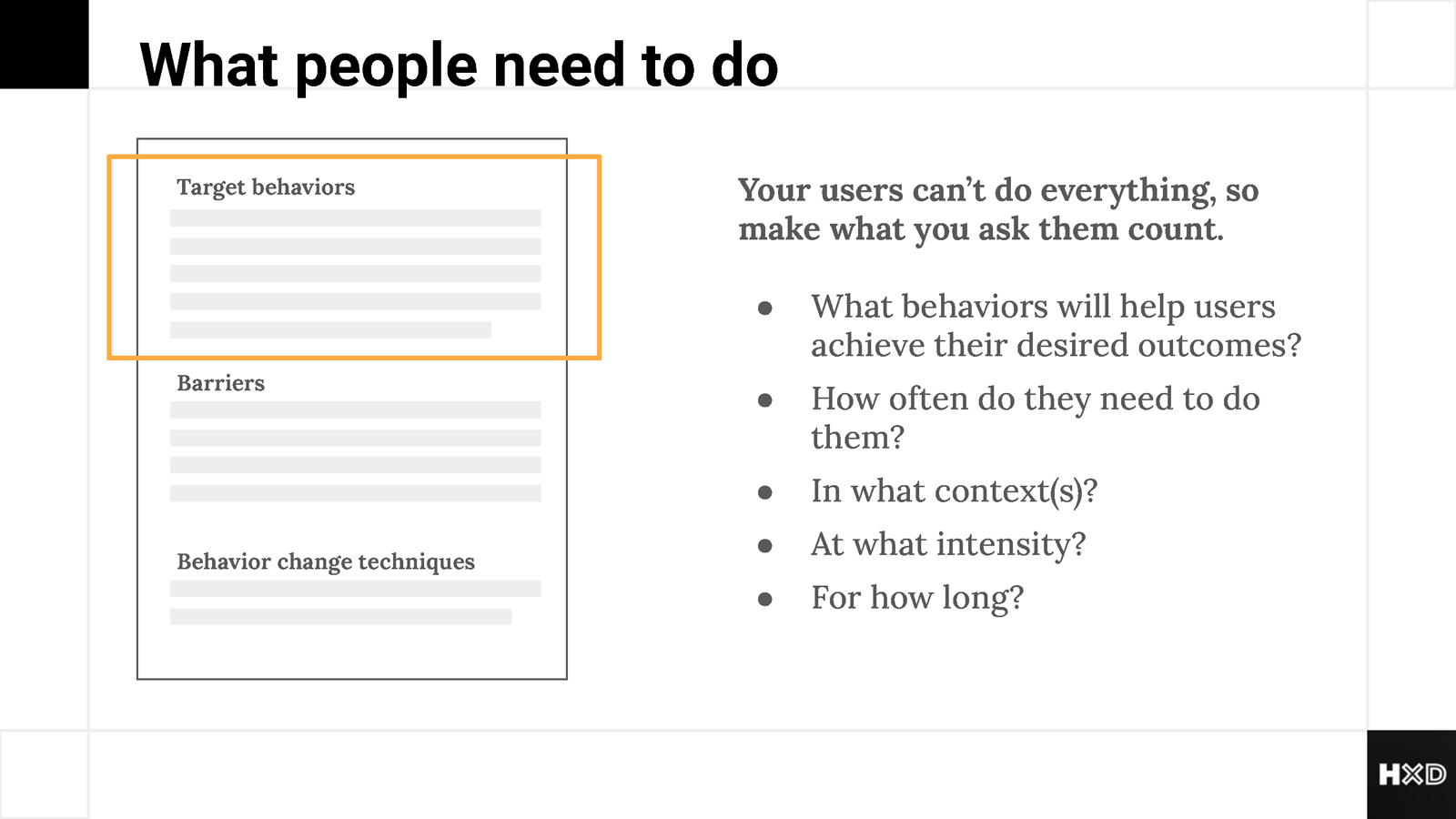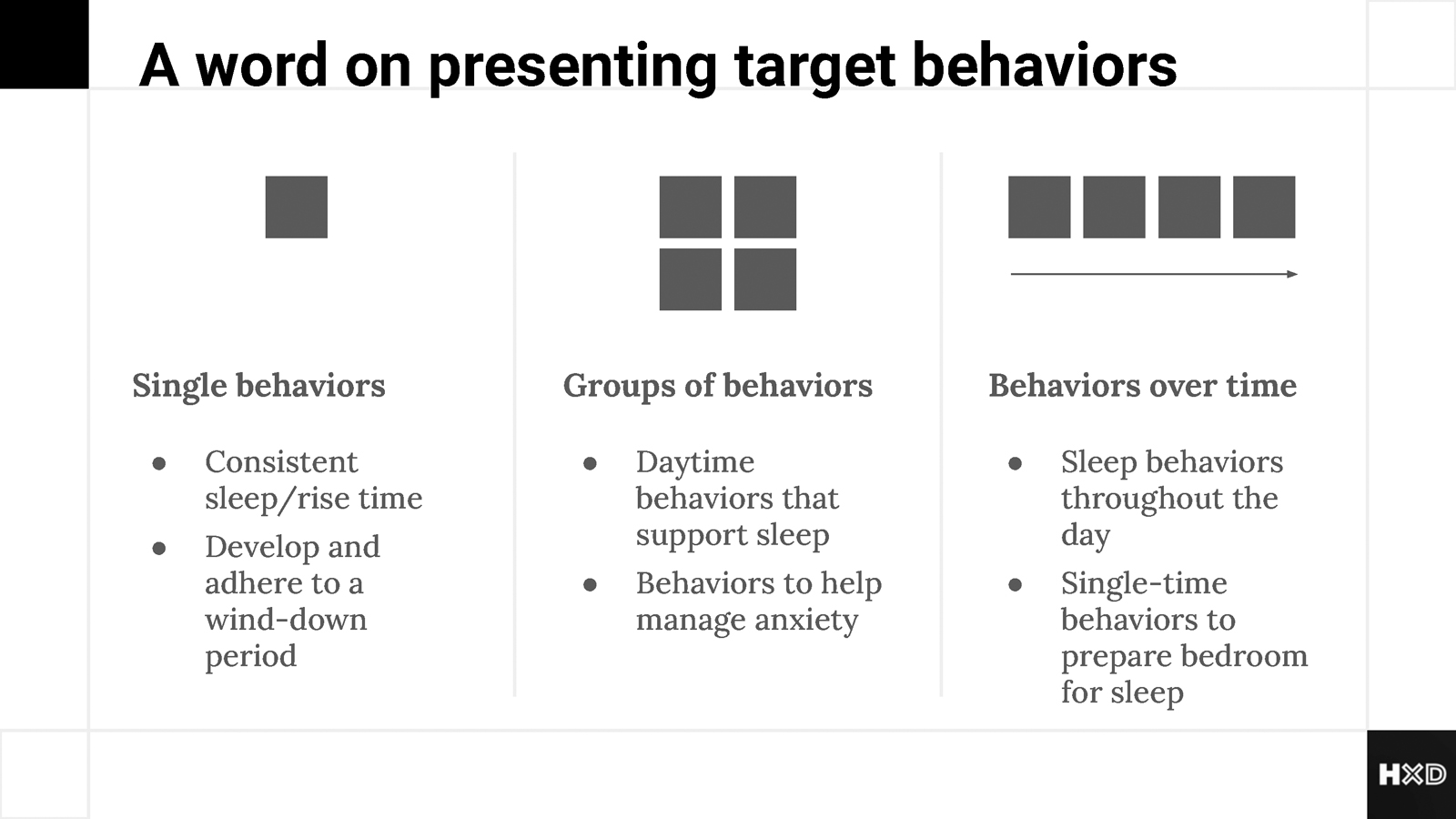 Workshop abstract
You've defined your problem and the outcomes you wish to achieve. Identified precisely who needs to do what for desired outcomes to occur. Established your intervention strategy in terms of what behavioral determinants need to change and what techniques you'll use to change them. Well done! Now you just need to translate and apply that strategy into the exact content, features, and functionality that will attract, engage, and deliver the active ingredients of your intervention to those who will benefit. No problem, right?
Crossing the chasm from evidence-based strategy to functioning application can seem like a daunting challenge to even the most tightly integrated teams or cross-disciplinarily practitioners. This workshop will focus on methods, tools, and artifacts for rendering intent and communicating intervention functionality (while remaining safely distanced from other collaborators).
Participants in this workshop will learn:
How to communicate research insights and key strategic elements to design collaborators who might not have behavior change expertise.

How to run collaborative ideation and validation sessions to apply intervention strategies and behavior change techniques to concept visions, application content, features, and functionality.

How to render granular behavior change techniques (and clusters of techniques) into interface design and interaction flows.

Best practices for remote collaboration using different browser-based software platforms.

How to effectively include your target audience in the design process.